FAQ Snorkeling Bookings
Welcome to the FAQ help section for snorkelers. Get all the answers to the most frequently asked questions about snorkeling activities. Please contact us by email if you need further information.
How to Book a Snorkel Tour?
Booking a snorkeling tour in Pattaya is quick and simple using any of these five options:
Fill in the simple message enquiry form to send a question or a comment.
Use our free chat support facility created by 'ClickDesk'.
Contact us by telephone (written above in the web page banner).
Send a message on the LINE app or call us for free.
Click through to use the direct email address for 'Snorkel Steve'.
Note: We ask for at least 24 hours of advance confirmation and 50% deposit per person to book a snorkel tour. This is the only way to guarantee your reservation on the boat.
Is Snorkeling Safe in Pattaya?
Our snorkel tours focus on a day of relaxation and stress free fun in the water. It includes a boat excursion and time floating above tropical fishes and corals. We focus on providing value for money excursions with professional, attentive service. Snorkeling day trips are safer and more relaxing than some water sports at the islands.
We include a snorkeler guide on board, who is also a local marine life expert. The professional advice you get will help you find the best snorkeling spots. We steer you away from potential hazards such as strong currents, jet skis, and speed boats.
Snorkeling vs. Scuba Diving
Customers want to know the answer to one of the most common questions about snorkeling. They ask us to explain the differences between snorkeling and scuba diving.
You need less training to join in the snorkeling adventures. But, you get constant supervision for all the scuba activities. You do not need to be a strong swimmer to snorkel. Even so, you should be comfortable in water more than a few meters in depth. This is the best way to experience snorkeling or scuba diving in a safe manner.
Snorkeling is a process of swimming on the surface of the water using a snorkeler set of mask, fins, and a snorkel. Part of the enjoyment is looking down with your face in the water and floating around the reef. It should be a relaxed and free from overexertion.
Scuba divers use a compressed air tank and other diving equipment. They descend from the surface and breathe under water using an aqualung device. PADI is the 'Professional Association of Diving Instructors'. Our team includes PADI instructors who are expert scuba trainers. We teach and certify students through the full range of PADI scuba courses.
Can Non-swimmers Go Snorkeling?
Absolutely Yes! We welcome non-swimmers and guests who enjoy being on the boat for a day at sea. Not all snorkelers are proficient swimmers. Thus, we offer more intensive supervision for those who are not.
In most cases, snorkeling does not have any age barriers like some other water sports. Even if you are not a strong swimmer you can still enjoy the therapeutic benefits of a lazy day in the sun. There are health benefits gained from floating on the warm blue water in Thailand.
When you are ready to enter the water we fit you up in a safety flotation vest providing you with extra buoyancy. There are several advantages of wearing a life jacket. Whether you can swim or not, it will not allow you to descend underwater.
What Time does the Boat Depart and Return?
The boat usually leaves Pattaya marina around 09:00 a.m. so our pickup times start about an hour earlier.
The return times vary according to the snorkeling and scuba diving activities. When the weather conditions are good the usual time to get back to the mainland is around 16:00.
What if you are traveling from Bangkok to Pattaya to join the snorkeling trip? In this case, please allow at least two to three hours for a car or bus journey.
What Kind of Fishes Will We See?
Great Question! We do not list every single type of fish and coral formation that exists in the Gulf of Thailand. But, the most popular fish species that you should see include:
Damselfish
Sergeant Major Fish
Butterfly Fish
Barracuda
Angelfish
Stingrays
Cuttlefish
Moray Eels
Sea Turtles
What are the Taxi Services to Pattaya?
Most of our customers travel from Bangkok to Pattaya by private taxi service. We recommend using a professional and reliable company such as Pattaya Taxi 24/7. You can email us for more information or call them direct.
Telephone: (+66) 085 747 4542
Can We Try Scuba Diving in Pattaya?
Most definitely! We have qualified experienced PADI Scuba Instructors in our team. They would be so delighted to take you on the PADI one-day scuba diving program for beginners in Pattaya.
SPECIAL OFFER: Pattaya Resort Package
We offer a single day combination package of one (1) scuba try dive and one (1) island snorkeling tour. Enjoy both activities for only 3,000 ฿ per participant.
What are Coral Islands?
In the simplest terms a coral island is one formed from coral waste or debris (detritus). You will find coral organic material such as this at the shallow Pattaya Coral Islands.
What is the Sea Temperature?
The average water temperature around the Pattaya Islands is 30 degrees Celsius (86F). Even in the Eastern Seaboard 'winter time' the water is very unlikely to drop below 27 Celsius (80F). We will often see a 'balmy' 33°C during the hot and humid season around May to August.
Is there Strong Ocean Currents?
Strong currents are prone at certain times of the month (new moon and full moon). The captain will try to anchor the boat in the leeward side of a shallow bay. Doing so offers the most shelter from strong wind and current.
What Food is Available on the Boat?
We have never had a serious complaint about the food that we offer on the boat. Most of our snorkeler guests comment on the high quality and quantity available all day.
We serve lunch on board usually around mid-day. We provide you with hot food and soft drinks free of charge during the day.
Usually there will be rice, soup, chicken, and fruit. Tea, coffee and drinking water are available on the boat all day for free. The Captain will charge for beer and certain fizzy drinks. We are often asked to arrange vegetarian meals for our Indian snorkelers. We are happy to offer this service if we get notified in advance.
Which Months are Best and Worst for Snorkeling at Pattaya?
The best months for Pattaya snorkeling action seem to peak from November until April. These winter months tend to be very dry and sunny - though quite windy. The rainy months usually start around June. They get wetter each month until October, which is when the worst of the monsoon rains arrive.
Can I Buy a Personal Snorkel Set?
We recommend buying your own snorkeling gear for many reasons. Our snorkel sets are very 'competitively' priced. Every month we have special offers on equipment. There are snorkeling kits and equipment for sale from 999 THB.
Where is Laem Bali Hai Pattaya Port?
You will find Laem Bali Hai Harbour and Pattaya Port located at the south end of Walking Street. The South Pattaya Pier has a new multi-level car park and gets busy at weekends.
Most of the speed boats, fishing vessels, and private charters set sail from this marina.
How Much is a Speed Boat for Rent?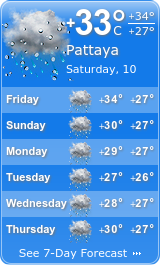 Pattaya private speed boat charter provides you with luxurious privacy, convenience, and self-indulgence. Do you prefer decadence and appreciate a distinct lack of noisy tourists? If so, the extra cost of speed boat hire may be the solution.
Do We Have a Snorkeling Blog?
Yes, we have a very active snorkeling blog. Check out our snorkel blogging questions and comments. They cover the latest tips, news, information, and expert advice for beginner snorkelers.
What is the Refund Policy?
Note: We would not usually cancel a snorkeling trip because of rainy weather. But, if we cancel the tour for any other reason we will issue a full refund (including any deposits made). Even so, all deposits are usually non-refundable for no-shows.